There are over 2,500,000 household moves in the United States every month. Why stop at just transporting your vehicle??? While we take care of the transportation let us assist you in the other aspects of your move. Make sure while making your decision you take the company's history into consideration. The worst part of this industry is the fraudulent companies who make promises to customers and don't fulfill their obligations. Do not let this happen to you…We have been working with our sister companies listed below for over 10 years. Each company has earned great credibility in the business for their fantastic service. We can help with local moves, appliance moves, furniture moves, and white glove moving services.
Tip #27 While packing Bedroom-
When deciding what to keep and what not to keep, ask yourself these questions-
Does it still fit?
Is it an out of date style?
Do I have other color accessories to go with this?
Is there going to be space for it?
Call us today for more information regarding our services!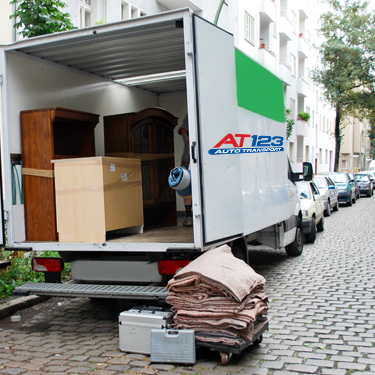 Ready to transport your car with Ultimate Transport 123